Commercial Property Project Property for sale Property For Rent Islamabad Rawalpindi CDA Sector property for sale Bahria Property for sale
We are Experts in Commercial and residential Property Sale and for Rent in Islamabad, Pakistan
"Islamabad property" refers to real estate, land, or properties located in Islamabad, the capital city of Pakistan. Islamabad is known for its modern infrastructure, planned urban development, and a growing real estate market. If you are interested in buying, selling, or investing in property in Islamabad, you should consider various factors such as location, property type (residential or commercial), budget, and legal aspects of property ownership.
Here are some key points to consider when dealing with Islamabad property:
Location: Islamabad is divided into different sectors, each with its own characteristics and property market dynamics. Some sectors are more developed and expensive, while others are still emerging. Research the area that suits your needs and budget.
Property Type: Decide whether you want to invest in residential or commercial property. Islamabad offers a range of options, including houses, apartments, offices, and commercial spaces.
Budget: Determine your budget and explore properties that fit within your financial constraints. Property prices can vary significantly depending on the location and type of property.
Real Estate Agents: Consider working with a reputable real estate agent or agency in Islamabad to help you find suitable properties and navigate the buying or selling process.
Legal and Documentation: Ensure that all legal documentation, such as property titles, ownership records, and sales agreements, are in order. It's essential to verify the legal status of the property before making any transactions.
Market Trends: Stay updated on the real estate market trends in Islamabad. Prices can fluctuate, so it's important to have a good understanding of the current market conditions.
Infrastructure and Amenities: Consider the proximity of the property to essential amenities like schools, hospitals, markets, and transportation hubs.
Residency Status: If you are a foreigner looking to buy property in Islamabad, be aware of the legal requirements and restrictions related to property ownership by non-residents.
Property Inspection: Before finalizing a deal, inspect the property thoroughly to check for any structural issues or necessary repairs.
Financing: Explore financing options, such as mortgages or loans, if needed, to purchase the property.
Taxation: Be aware of any property taxes or other financial obligations associated with property ownership in Islamabad.
It's advisable to consult with local real estate experts and legal professionals when dealing with property transactions in Islamabad to ensure a smooth and secure process. Additionally, market conditions and regulations may change over time, so staying informed about the latest developments is crucial.
Islamabad, the capital city of Pakistan, has a diverse real estate market with various options, including residential, commercial, and industrial properties. Here's a general overview of the real estate scene in Islamabad:
Residential Real Estate:
Housing Sectors: Islamabad is organized into various sectors, each with its own development and character. Sectors like F-6, F-7, F-8, E-7, and G-5 are some of the more established and upscale residential areas.
Housing Societies: There are numerous housing societies, such as Bahria Town, DHA Islamabad, and Gulberg Greens, that offer modern housing options with a range of amenities.
Apartments and Condominiums: Islamabad also has a growing number of apartment complexes and condominiums, particularly in sectors like G-5 and G-8.
Commercial Real Estate:
Blue Area: The Blue Area in Islamabad is a central business district with a concentration of commercial buildings, offices, and shops.
F-10 Markaz and F-7 Markaz: These areas house numerous businesses, restaurants, and shops.
Industrial Real Estate:
Industrial Zones: Industrial areas like I-9, I-10, and Hattar Industrial Estate provide spaces for manufacturing and industrial activities.
Real Estate Market Trends:
The Islamabad real estate market has experienced growth over the years, driven by factors such as urbanization, government projects, and increased economic activity. Property prices vary significantly based on location, type, and amenities.
Selling a property Islamabad involves several steps and considerations. Whether you're selling a house, apartment, land, or any other type of property, here are the key steps you should follow:
Determine Your Motivation:

Understand why you want to sell the property. This will help you set realistic goals and expectations.

Property Valuation:

Determine the current market value of your property. You can hire a real estate appraiser or research comparable properties in your area to get an estimate.

Prepare the Property:

Make any necessary repairs or improvements to enhance the property's appeal.
Clean and stage the property to make it more attractive to potential buyers.

Choose a Real Estate Agent:

Consider hiring a qualified real estate agent to help you with the selling process. They can provide valuable expertise, market your property, and handle negotiations.

Set the Asking Price:

Work with your real estate agent to set a competitive asking price based on market conditions and your property's features.

Market the Property:

Use various marketing strategies to promote your property, including online listings, social media, print advertising, and open houses.

Showings and Open Houses:

Schedule showings for potential buyers and consider hosting open houses to attract more interest.

Negotiate Offers:

Review offers from potential buyers and negotiate terms, including price, contingencies, and the closing timeline.

Accept an Offer:

Once you've reached an agreement with a buyer, accept the offer and sign a purchase agreement.

Inspections and Appraisals:

The buyer will typically conduct inspections and order an appraisal to assess the property's condition and value.

Address Contingencies:

Work with the buyer to address any contingencies or repair requests that arise during the inspection and appraisal process.

Closing Process:

Coordinate with your real estate agent, the buyer, and the respective attorneys to complete the closing paperwork and finalize the sale.

Transfer Ownership:

On the closing day, sign the necessary documents to transfer ownership of the property to the buyer.

Receive Payment:

Once all paperwork is signed, you will receive the sale proceeds from the buyer or their lender.

Close the Deal:

The property sale is complete, and you hand over the keys to the new owner.
Keep in mind that the process can vary based on local laws and regulations, as well as individual circumstances. It's essential to consult with a real estate professional to navigate the process effectively and ensure a successful property sale.
➡️ New City Paradise Plots For Sale Islamabad
➡️ Blue World City Plots For Sale Islamabad
➡️ Park View City Plots For Sale Islamabad
➡️ Nova City Plots For Sale Islamabad
➡️ Silver City Plots For Sale Islamabad
➡️Seven Wonders City Plots For Sale Islamabad
➡️ Faisal Town Phase 2 Plots For Sale Islamabad
➡️ Multi Garden Phase 2 Plots For Sale Islamabad
➡️ New Metro City Gujar Khan Plots For Sale Islamabad
➡️ Capital Smart City Plots For Sale Islamabad
➡️ Citi Housing Peshawar Plots For Sale Islamabad
➡️ Kingdom Valley Plots For Sale Islamabad
Islamabad Commercial Properties for Sale Property for Rent Property Down payment Islamabad Rawalpindi Properties for Sale l Property for Rent l Property for Booking l Property for Down payment l Property for Easy Installments l property for Full Payment Apartment for sale and for Rent Flats for Sale and for Rent Houses for Sale and for rent Shops for sale for rent Newly Constructed Plazas Building Plots with easy Installments and Booking Islamabad Commercial and residential Plots For Sale in Islamabad Pakistan.
Commercial and Residential Property for Sale islamabad Rawalpindi
We Deal Islamabad Properties for Sale property for Rent property for Down payment Islamabad Rawalpindi Properties for Sale l Property Sale Islamabad Eawalpindi l Property Booking l Property Down payment l property Easy Installments l Full Payment Apartment Flats Houses Shops Newly Constructed Plazas Building Plots with easy Plots Installments and Plots Booking Pots Down Payment Islamabad Commercial and residential Plots For Sale in Islamabad Pakistan.
Islamabad Commercial Property
Hammad@111
2023-10-17T18:46:53+00:00
Islamabad Apartments Sale
Hammad@111
2023-10-17T18:42:14+00:00
Flats Sale Islamabad
Hammad@111
2023-10-17T18:37:50+00:00
Our Home Owners Say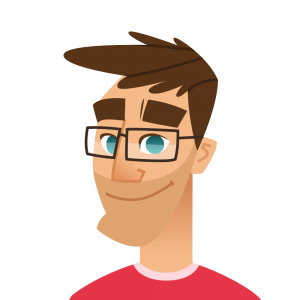 "No man but feels more of a man in the world if he have but a bit of ground that he can call his own. However small it is on the surface, it is four thousand miles deep; and that is a very handsome property."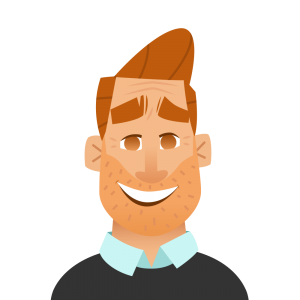 "Many novice real estate investors soon quit the profession and invest. When you invest in real estate, you often see a side of humanity that stocks, bonds, mutual funds, and saving money shelter you from."